NOTE: As part of our sponsor agreements with Annual Conference sponsors, we occasionally post information provided by our sponsor-partners on their behalf. This is one such article. Thank you and enjoy!
In preparation for #heweb19, we sat down with marketing expert Brook Llewellyn Shepard from Mason Interactive to discuss higher education marketing. A founder and CEO of Digital Marketing Agency Mason Interactive, Brook has over 15 years of experience in the space.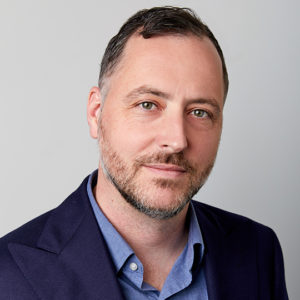 Brook, I heard this is your first time at HighEdWeb Conference! What are you most looking forward from it? 
Great conversations, exciting people to meet, and of course new ideas to take back home. The speaker list is very impressive, and I'm planning to attend as many talks as I can fit in my agenda. 
You have extensive experience in the industry. How has the landscape changed since you first started?
Needless to say, the digital revolution has changed the rules of the playground. Social media, search engine optimization and paid search are proven tactics to reach students who use the internet for information and education. Online marketing can help schools with limited budgets, as you don't have to spend a lot to make yourself seen. On the other hand, it's essential to know exactly which platforms to use, at what time and what audience to target. Without a clear strategy in place, your investment will be lost in the digital space. 
What does the future of higher education marketing look like in your eyes?
The market is increasingly competitive. If you fail to invest in marketing initiatives, you are immediately left behind. Today, CMOs are budgeting more money for automation and marketing tools than they did just a year back. AI will play an important role to improve efficiencies, and many of our clients have already implemented chatbots, for example. 
The new generation lives and breathes social media. It's not just a lead generation tool, but it should be used to engage existing students, and when beginning to build relationships with future students. Schools can't be afraid to experiment with new platforms and channels. I'm expecting to see increased use of creative video content that focuses more on authenticity and less on design.
I'm not saying jump on the bandwagon with every latest craze. If something doesn't quite fit to your brand, don't force it. Social media-savvy Generation Z can see straight through you if you're not authentic in what you do.
You will take the stage at #heweb19 on Tuesday morning. What key insights do you hope the attendees will take away from the session?
I would like everyone to enjoy the discussion and hope it makes them rethink their existing marketing efforts. Presenting with me is our long time client, TCS Education System, that's a nonprofit system of colleges advancing student success and community impact. Attendees can expect to see real life examples, learn from our partnership, and take away new ideas and tactics to bolster those enrollment numbers. 
Brook's talk "7 Proven Digital Strategies to Grow Enrollments" takes place at 11:45 a.m. Tuesday in Room 101CD.