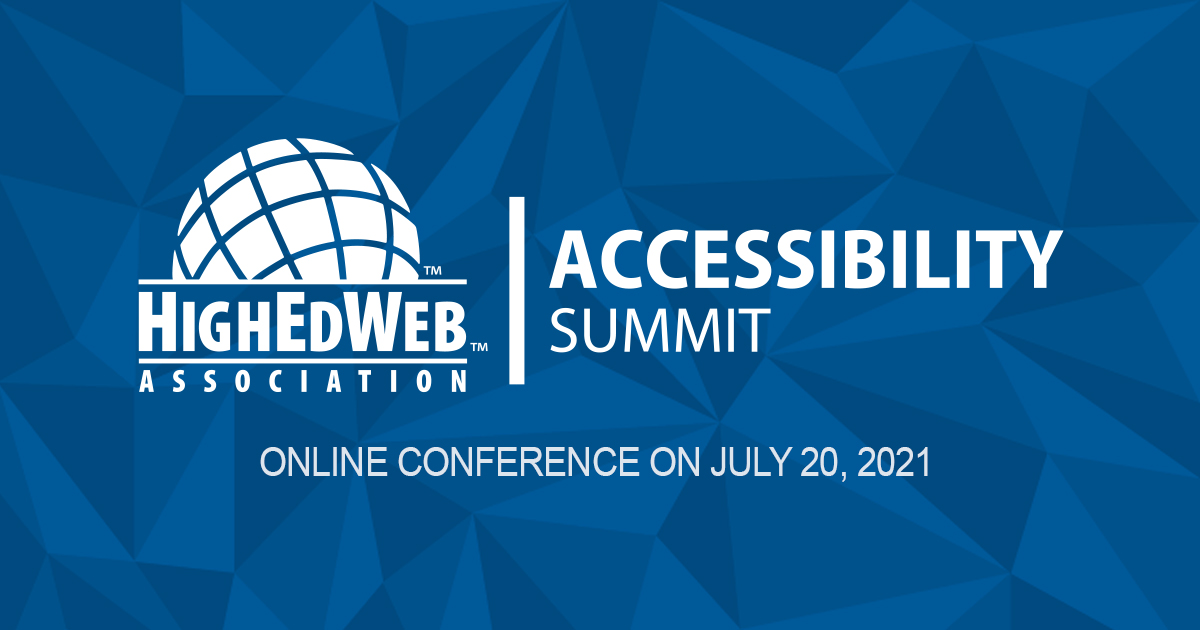 The HighEdWeb 2021 Accessibility Summit would not be possible without the generous support of our sponsors. Learn more about this year's platinum sponsor, Pantheon.
Pantheon's WebOps Platform improves productivity to drive down the cost of making changes to your Drupal and WordPress websites. You can help your institution get more from your websites with Pantheon. 
Explore Pantheon's solutions for:
Getting to the Cloud: Wind down legacy systems and make meaningful progress on your educational institution's goals for the future.

Federating control: Track all your sites and control access from a single dashboard. Centrally manage templates, branding and campus-wide systems integrations.

Working smarter: Easily manage CMS versions, plugins and modules with one-click updates. Collaborate efficiently and safely test new features.

Launching faster: Develop and iterate rapidly with best practice workflows. Spin up new sites quickly with all the right theming and functionality preconfigured.
See why top schools trust Pantheon to help empower their web teams, meet their goals faster, and revolutionize the way they build websites.
Learn more about how you can manage all your school's Drupal and WordPress sites together, in the cloud, and get started for free with Pantheon for EDU.