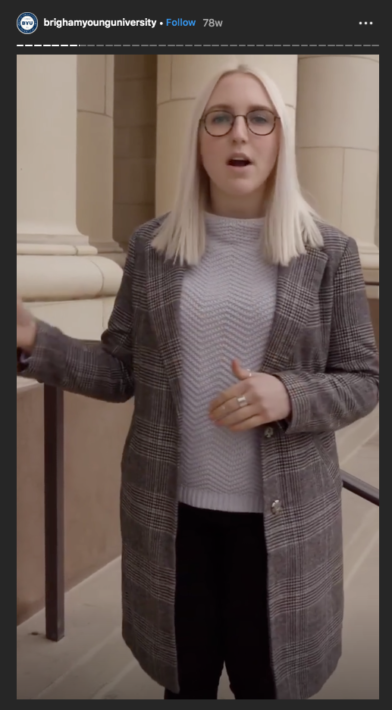 Communications is a function of leadership.
Changing policy doesn't mean you've changed the culture.
These are the two refrains my colleague Joe Hadfield and I have been uttering for the past two years at higher education digital communications conferences. We've presented at six conferences in those two years, talking through the work we've been able to do, addressing tough topics in Instagram stories at BYU, and the lessons we've learned in doing so.
If you haven't attended any of those sessions and would like a deep dive into the details of one of those projects, a story aimed at helping sexual assault survivors, I wrote a piece for Volt that recaps it in detail.
But right now, I want to take a bit of a step back and talk more holistically about why we're approaching these topics and why it's important.
Leadership
As digital communicators on our college campuses, we're leaders. We might not always feel like it, and those around us might not always recognize it, but it doesn't change the truth of the matter. We are the ones who build the content and manage the platforms that reach hundreds of thousands and even millions. Who else on your campus can do that?
Those who are at our institutions now, those who want to be in the future and those who have in the past, are all following us. While our content to them historically has centered around rankings, achievements, pretty pictures and the occasional meme attempt, we've also got to remember the influence that we wield and the impact we can make.
We must add value.
Certainly rankings, photos, and fun(ny) content are all great – and including a variety of content is important, but we can't afford to get so caught up in surface-level content that we don't drill down to meaningful issues. Addressing these issues in strategic and effective ways isn't easy. It takes time and effort and collaboration. But it's worth it.
Culture
We've heard social media be referred to as a digital town square. It's a place where people go to get information, have conversations and make connections within certain communities. As social media managers, the influence we wield can make an impact in that town square. We have the ability to at least start some important conversations, and those conversations can help shape culture.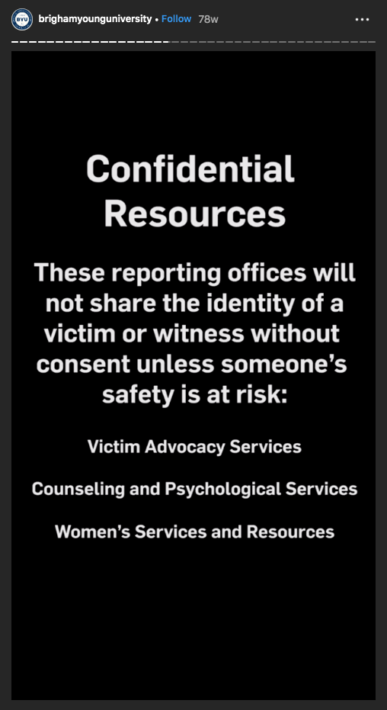 But we're not just blaring out messages from a megaphone and walking away. We're not just putting up posters and leaving. The best thing we can do in this community of ours is actually converse. It's that social part of social media. In order to have a good conversation, we have to be able to listen – and listen well.
While the world of social listening and big data analysis can be a whole other blog post in and of itself, it all comes down to the small, individual touchpoints. There's value in them, and we're the ones seeing them. Those angry, unrelated comments on a post. The flood of DM's surrounding an issue your campus is working through. While it's tempting to just power through those and go back to crafting a rankings post, we must value in those comments and messages for what they are.
So much of social content from university accounts have focused around "Look at how great we are," or "Everything is great at [generic university]." But the fact is, and we might know this better than many others on our campuses, everything isn't always great on our campuses. At least, everything isn't great for at least some of our students.
Again, this doesn't mean we can't celebrate things. This doesn't mean we can't have fun. But this does give us access and opportunity that few others on our campus have. We get to be on the digital ground level, seeing what issues are being discussed, and we have the tools to talk about those issues in strategic, innovative, effective ways. And that really is a key. This isn't the kind of content you can mail in or copy and paste from somewhere else. It takes concerted time, effort and collaboration to do this well.
Addressing these issues isn't easy, and one Instagram story isn't going to solve everything. But it can be somewhere to begin. It can start conversations.
It's worth it.